Po' Boy Recipes
Try our delicious Po' Boy recipes, straight from the Euclid Fish Retail Market Kitchen!
Stop into the Euclid Fish Retail Market in Mentor, Ohio and pick up some Fresh & Frozen seafood, and so much more! Directions and hours here.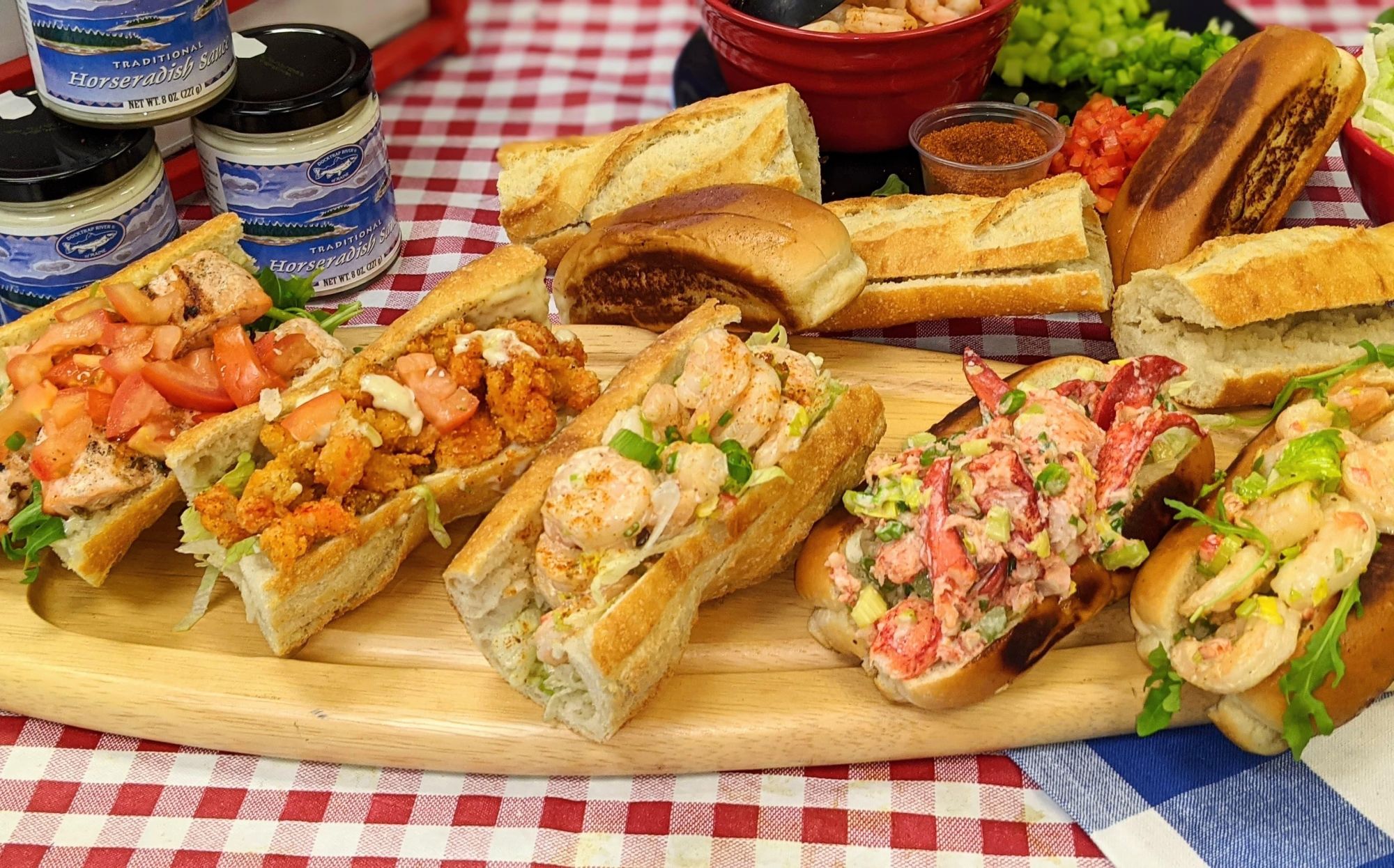 Summer Picnic Po'Boys
Ingredients
1/2 pound of shrimp 41/50 or thawed lobster meat
1/4 cup diced celery
2 scallions minced
1/2 cup Mayonnaise
1/2 cup horseradish sauce
1 TBS of pickled relish
Baguette or roll of choice
Old Bay Seasoning
Directions
1. Mix up ½ cup real mayonnaise and ½ cup horseradish sauce with 1 TBS. of pickle relish. This will make more than you need for this recipe so save it in the fridge for your next sandwich
2. Use Old bay seasoning to garnish
3. Mix the shrimp or lobster with the celery ,scallions, and 3 table spoons of mayo mixture.
4. Pile high in a toasted and butter split top bun or French bread if you prefer.. Even make it into a wrap.
Enjoy !!