Wild Spanish Octopus is sourced out of Spain and is available whole, as a baby, or by the leg. Octopus is extremely versatile and absorbs flavor of the ingredients that it is cooked with. It has a sweet, mild taste with a white translucent meat and a medium-firm texture. It is delicious boiled, grilled, sauteed, or steamed.
Stop by the Euclid Fish Retail Market in Mentor, Ohio and pick up some Wild Spanish Octopus. Find our directions and hours here.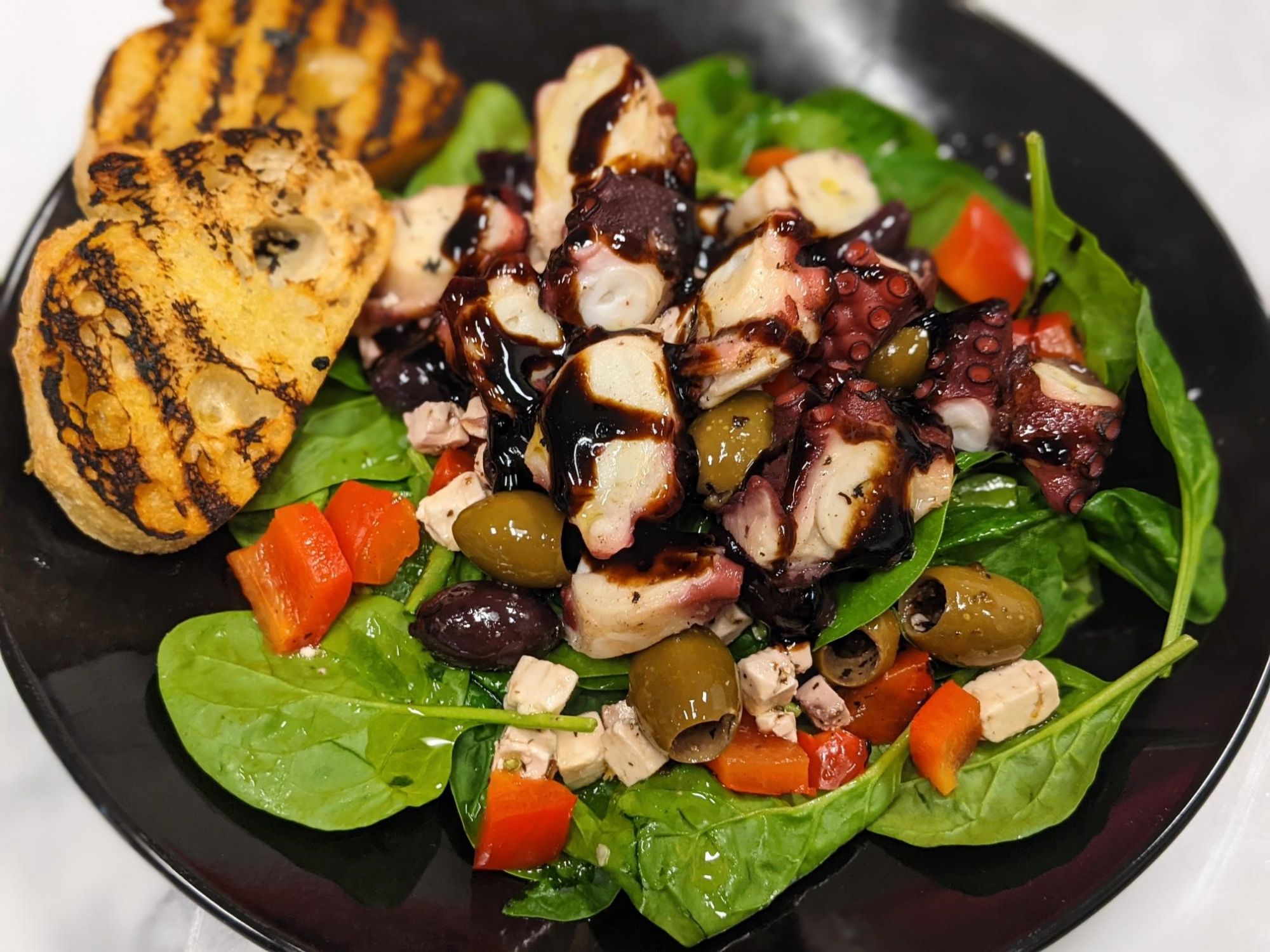 Mediterranean Octopus Spinach Salad
Ingredients
Frozen cooked octopus leg
Baby spinach
Feta
Mediterranean olive mix
Red peppers
Corto Truly Virgin Olive Oil
Balsamic glaze
Sourdough bread
Directions
Thaw your octopus for 30 min in room temperature water.
While your octopus is thawing, cut your peppers and bread in half. Also, dice your feta. Turn on your grill and let it get hot.
Grill your peppers and bread on each side for about 5 seconds for a nice char. Dice your charred peppers.
Mix the feta with olives, olive oil, and your favorite seasonings.
Take your thawed cooked octopus Leg with tongs and char it on on the grill for 6 seconds on each side.
Slice down the whole leg, then set the spinach on a plate, and then lay down your peppers, feta & olive mixture, octopus, and bread.
Drizzle extra olive oil and balsamic to top it off and serve.