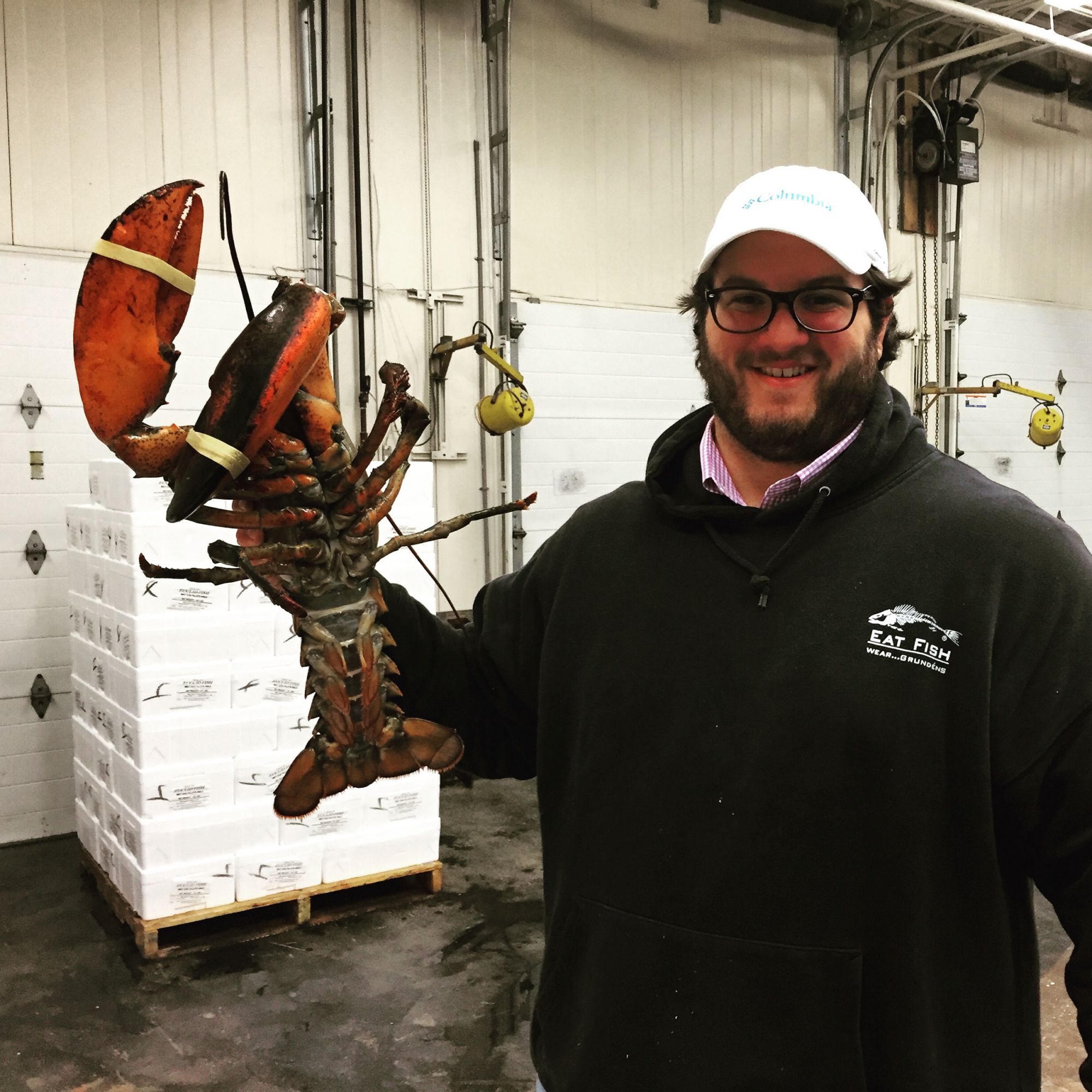 Hello! I am John V. Young, a proud family/ team member to the Euclid Fish Company. Euclid Fish Company has been a cornerstone in fresh fish and fine foods for the Cleveland market along with several other surrounding big cities like; Columbus, Cincinnati, Pittsburgh and Louisville. Working hand in hand together, fresh fish and fine foods mean one thing, quality! Quality is what I care about because all I want to have in our storage and in our customer's hands is of the highest quality products. What do I do specifically you may ask? I am Euclid Fish Company's Director of Fresh Operations. I make sure that all of our seafood that crosses on to our dock is up to EFC guidelines before it gets to our end customer.
My great grandfather started this fine company in 1944 and it has carried its strong name and reputation for 71 years now. My brother Charles and I are fourth generation in the company. I fell in the love with the industry when I began working as a kid scaling fish, processing orders and bagging clams. I truly enjoyed learning the different species, how to cook them and what their taste profiles consist of.
Something that has been in the forefront on my mind, along with the whole industry is SUSTAINABILITY. I want this industry to stay around for years to come and this company to stick with it! That is why I have educated myself about each specie and specific catch methods that are deemed sustainable. Because of our passion for seafood and the industry, we have recently teamed up w/ Fish Choice and Seafood Watch as a Business Collaborator.
The Monterey Bay Aquarium Seafood Watch program helps consumers and businesses choose seafood that's fished or farmed in ways that protect sea life and habitats, now and for future generations. Their recommendations suggest which seafood items are "Best Choices," "Good Alternatives," and what seafood to "Avoid." It is our goal to help Seafood Watch raise public awareness about sustainable issues through consumer guides, customer education, and proper ratings displayed on all seafood in house.
I am still new to the business but the trick I have learned is to never stop being a student to the industry. This blog is going to focus on my experiences with sourcing fresh sustainable seafood, a guide on our recommendations for you, and an overall focus on how we can learn together and educate others about the seafood industry!