Euclid Fish Company-
Focusing on a Sustainable Future
Sustainability is a commitment, as well as a process built by the fishing industry as a whole, both wild and farmed. Being both sustainable and traceable requires transparency, communication and accountability in such a way that is easy for all stakeholders to see how fisheries and resources are managed. This process starts with our commodity buyers who work with our purveyors to give us honest answers on how, when and where the product was caught. We are then able to communicate this information with our team and customers for full traceability, as well as sustainably rank our products before entering the market. We know this is not something that can happen overnight, however, since our beginning in 1944, Euclid Fish has made a commitment to both our customers and the industry by promising product integrity, safe and sustainable sourcing, as well as socially responsible decisions. With this in mind, we continue to better our program daily by our partnerships built, through open communication and constant internal and external education.
Seafood Watch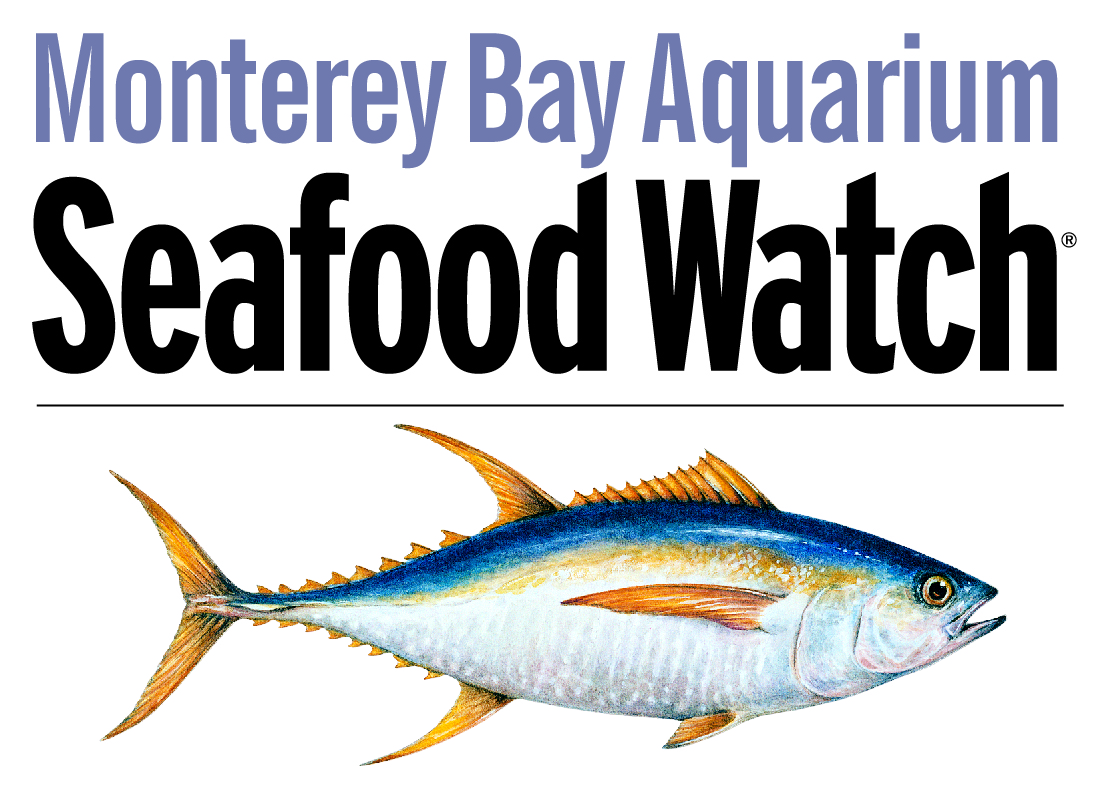 We want to help sustain wild, diverse and healthy oceans that will exist long into the future. We do this by displaying the recommendations of the Monterey Bay Aquarium Seafood Watch program and encouraging our customers to purchase seafood that is fished or farmed in ways that minimize their environmental impact. We are excited to have partnered with our friends at Seafood Watch and look forward to another great year ahead.
The Monterey Bay Aquarium Seafood Watch program helps seafood buyers make choices for healthy oceans. Their recommendations suggest which seafood items are "Best Choices or Green," "Good Alternatives or Yellow" and which seafood to "Avoid/ Red."
Sustainable Seafood Focus in February
Pulled from our list of February Specials, the items below are all GREEN RATED or BEST CHOICE seafood!
Atlantic Sapphire Salmon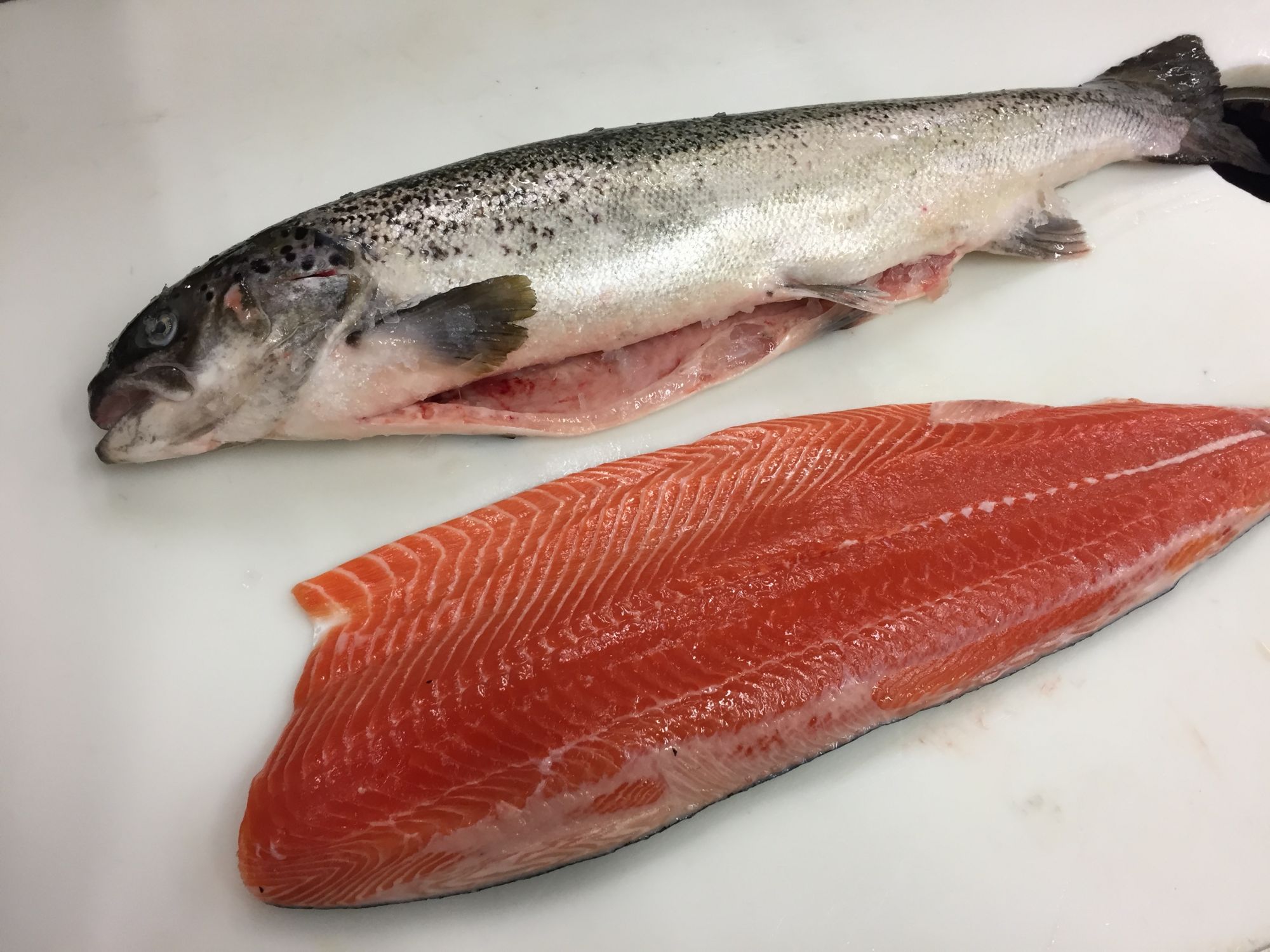 Our new Atlantic Sapphire Salmon comes from a revolutionary land-based salmon farm in Denmark where they achieved the highest sustainability ranking of best choice by Monterrey Bay's Seafood Watch Program. The Atlantic Sapphire Salmon are raised in RAS (Recirculating Aquaculture Systems) which are tank based systems in which fish can be grown under controlled environmental conditions. They are closed loop facilities that retain and treat the water within the system. RAS uses 90-99% percent less water than other aquaculture systems, reduces the discharge of waste, the need for antibiotics or chemicals used to combat disease and eliminate fish and parasite escapes. The fish do not have any contact with native species and do not pollute the oceans or affect the environment. Being in this controlled environment, the health of the fish is better monitored from egg to harvest, meaning that no antibiotics or other chemical treatments are required, making it a healthier and more sustainable alternative.
Atlantic Sapphire Salmon is rated best choice by Monterrey Bay's Seafood Watch Program and Sea Choice. This is the only Atlantic Salmon that is rated green in the seafood Watch program. Atlantic Sapphire is GMO free,antibiotic free and does not have any effect on wild ocean stocks, as well as the environment. Atlantic Sapphire Salmon has a firmer texture and more muscular structure compared to other farmed salmon. It also tastes different with a more delicate, clean, clear and pure flavor which some say compares to the taste of a wild salmon.
Steelhead Trout
\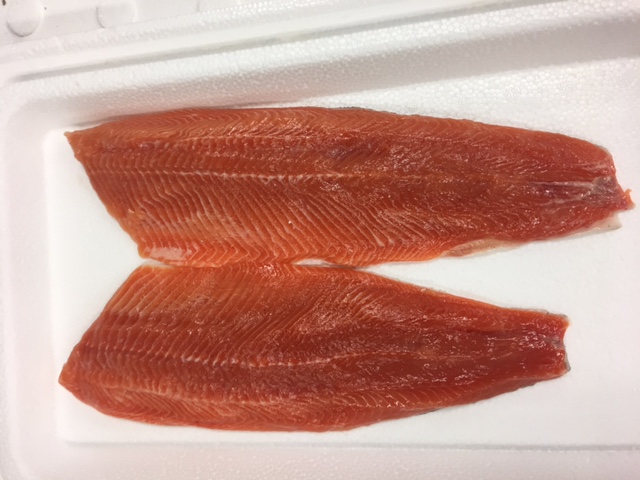 Bell Farm Steelhead trout are raised in land pasted facilities away from the ocean eliminating risk of escape and affecting the marine environment. Every aspect from the egg to fillet is meticulously controlled to optimize fish health. No hormones, antibiotics, or paraciticides are used in the production of Bell Farm's Steelhead Trout. The 180,000 sq. ft. facility utilizes advanced aquaculture practices such as water recycling, low food conversion rate and waster eclamation w/ local farming operations.
Organic Selva Shrimp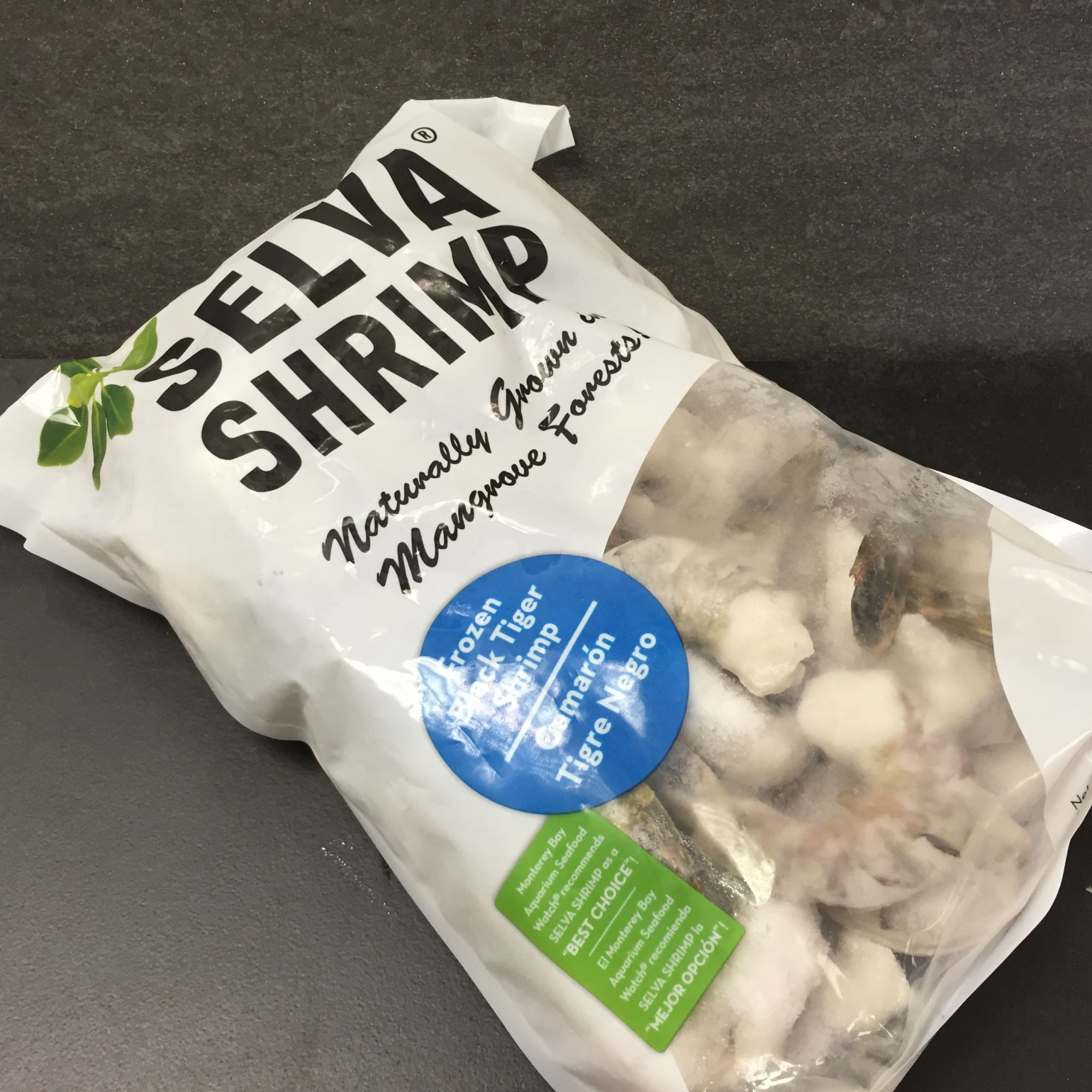 Our organic selva shrimp are naturally raised in mangrove forests that not only offer a sustainable choice, but also create a direct link between consumers & smallholder farming communities in Southeast Asia. This program creates economic incentives to support and improve the conditions for small-scale shrimp farmers & effective conservation of mangrove forests in coastal habitats. Selva is recognized by leading environmental NGO's due to their unique properties as well as the verification framework of aquaculture performance and integrity of the supply chain.
Wild Alaskan Sole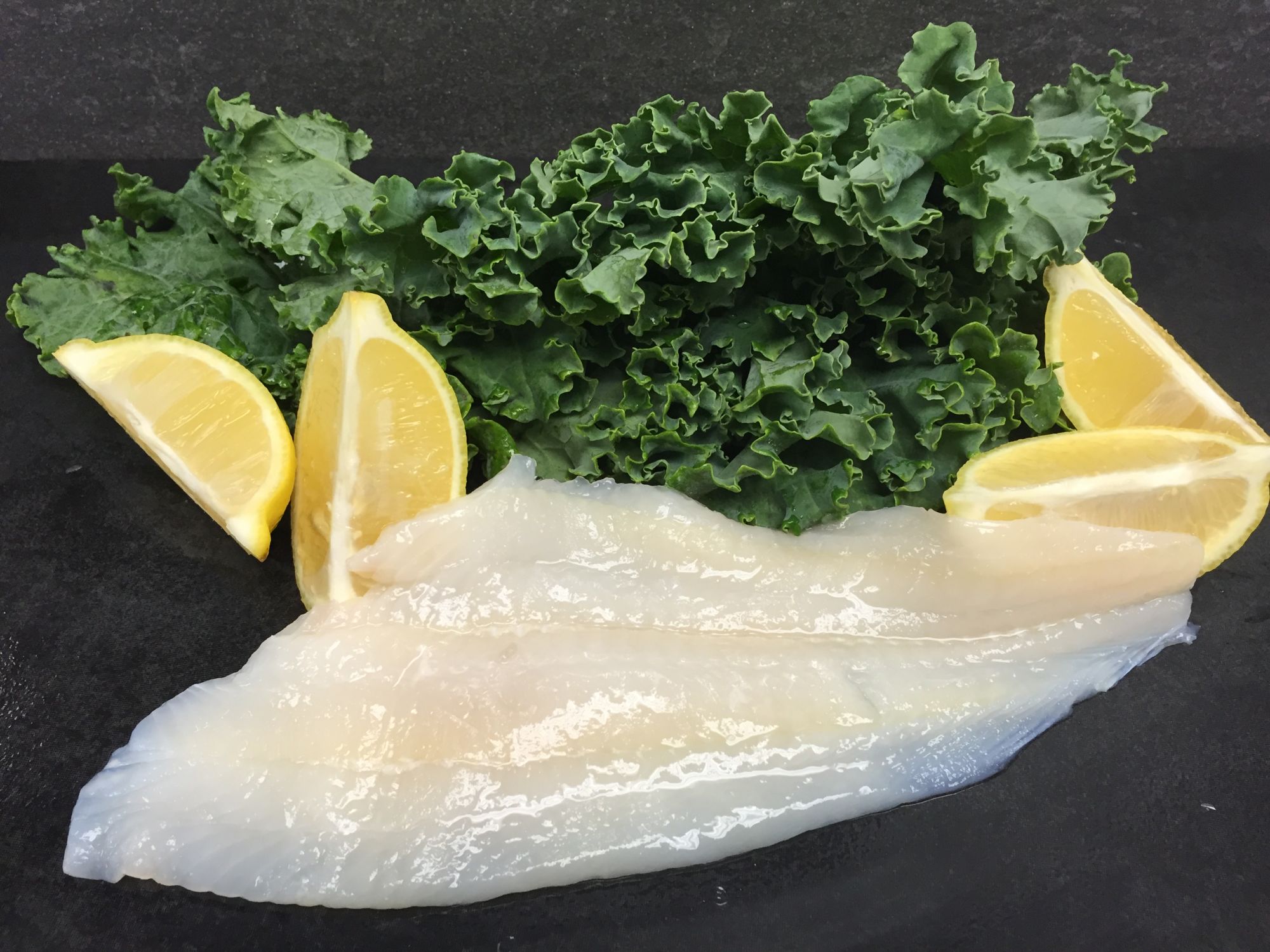 Expect a thin, yet firm fillet that will hold together well in many preparations. The flavor is mild and sweet with a delicate, nutty taste. The fillets are pliable and lend themselves well to stuffing and can hold up well to a variety of sauces. As a result, we suggest poaching, steaming, sautéing or baking. The sole are caught in Alaska with bottom trawls. The stock is healthy, the fishery is managed well & there are strong measures to mitigate impacts on seafloor habitat.
Fresh Clam Strips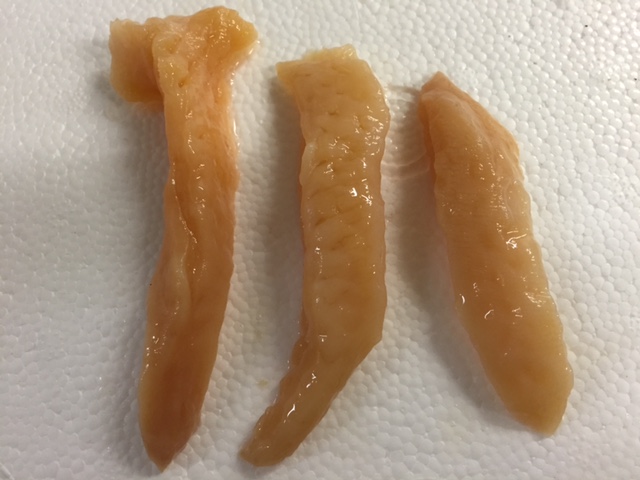 Caught off the pristine coast of the northeastern US waters, the large clam strips are hand shucked and sliced to 2 1/2- 4 inches, which allows for all the natural juices and sweet flavor to remain in the clam. They have a strikingly sweet flavor and are ready for your favorite entree or breaded for New England style clam strips. Sea Clams are under a highly managed fishery and are considered by many to be one of the best-managed fisheries in the world.
Also on the best choice list... Oysters! Check back soon for our blog filled with specie information and more details on our Oyster Happy Hour and Oyster Saturdays!
The Euclid Fish Company