The Lenten Season is here and we couldn't be more excited!! Between our endless options of fresh seafood, heat n serve options and hot n ready favorites, we have any and all taste buds covered.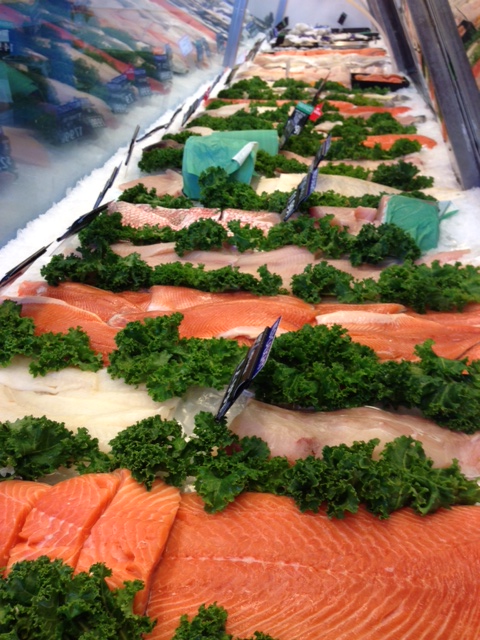 There are bountiful options available in our seafood market to satisfy even the pickiest of eaters. Choose from a variety of fresh Lenten staples such as Cod, Haddock, Pollock and Sole available in the case that are excellent for your own fish fry or to bake at home. Or… give something new a try! Diversify your dinners with some of our seasonal favorites such as Wild Atlantic Striped Bass or Wild Ocean Perch Fillets. We also have an excellent line up of salmon in house, including our best choice Atlantic Sapphire Salmon, Skuna Bay, Clare Island Organic, Ora King from New Zealand and Atlantic Salmon all available throughout the Lenten Season. (If you don't see it behind the seafood counter, just ask! We most likely have it in our fillet room.) Plus, we can provide you with cooking instructions or helpful tips to perfect your featured Lenten dish.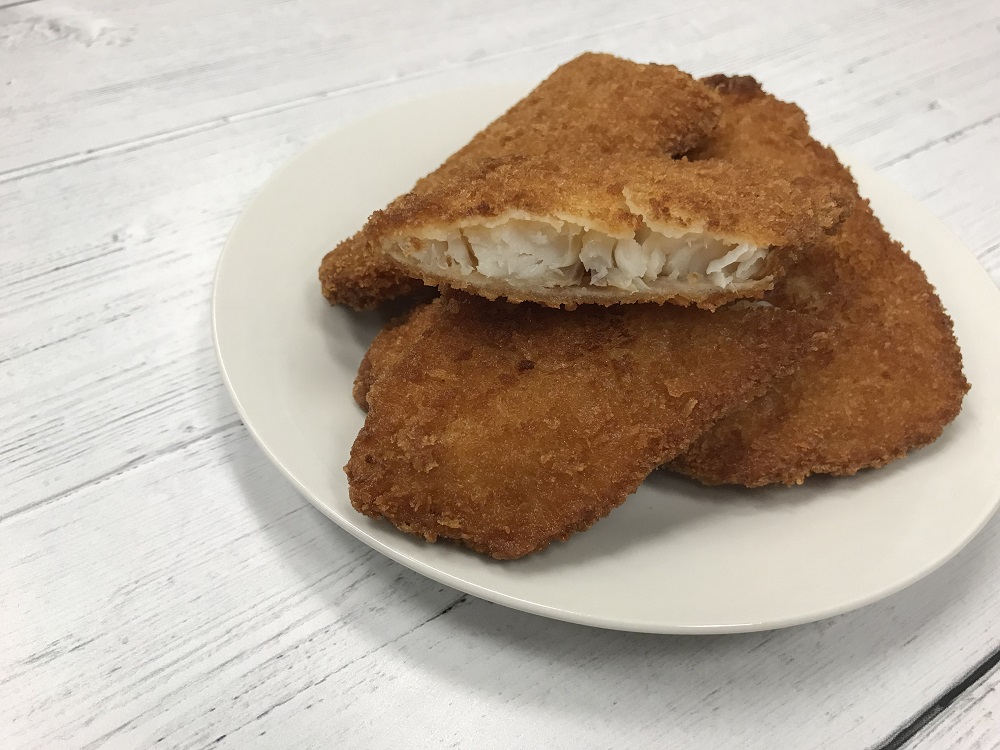 Although we will certainly be indulging in healthy prepared seafood dishes, we can be honest in saying that especially this time of year, who doesn't love the guilty pleasure of fish fry's?! Trust us when we say that we have you covered on endless options. Choose from a wide selection of beer battered, breaded and crusted fish and shrimp that are made fresh daily for a heat n serve option at home, as well as our Market Chef's featured dish of the day. This month we are featuring fresh fried North American Pacific Whitefish for $10.99 lb (pictured left).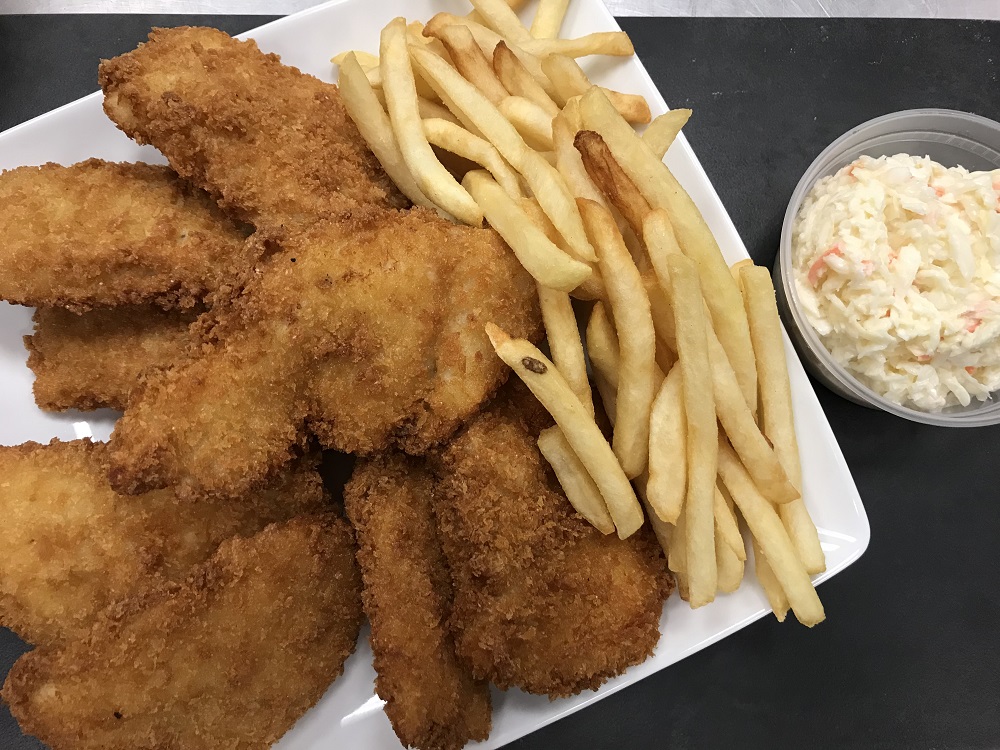 We have several hot n ready fish favorites available for your lunches, including our most popular Fat Fisherman Cod Sandwich, Blackened Catfish Sandwich, Crispy Shrimp Tacos and Tom's Famous Fish Sandwich. We also have an excellent line up of daily dinner selections including a variety of fried fish (choose from perch, sole, cod, shrimp and more) and a side of fries and cole slaw! One of our favorites; The Keg O' Tavern Battered Cod Dinner which is a family sized portion of north Atlantic cod fillets, fries and cole slaw for $18.00 (pictured left). Although not fried, but also on our lunch menu and market specials are healthier alternatives like our Baked Cod Tacos, the Atlantic Salmon Burger, Salmon Caesar Salad and more.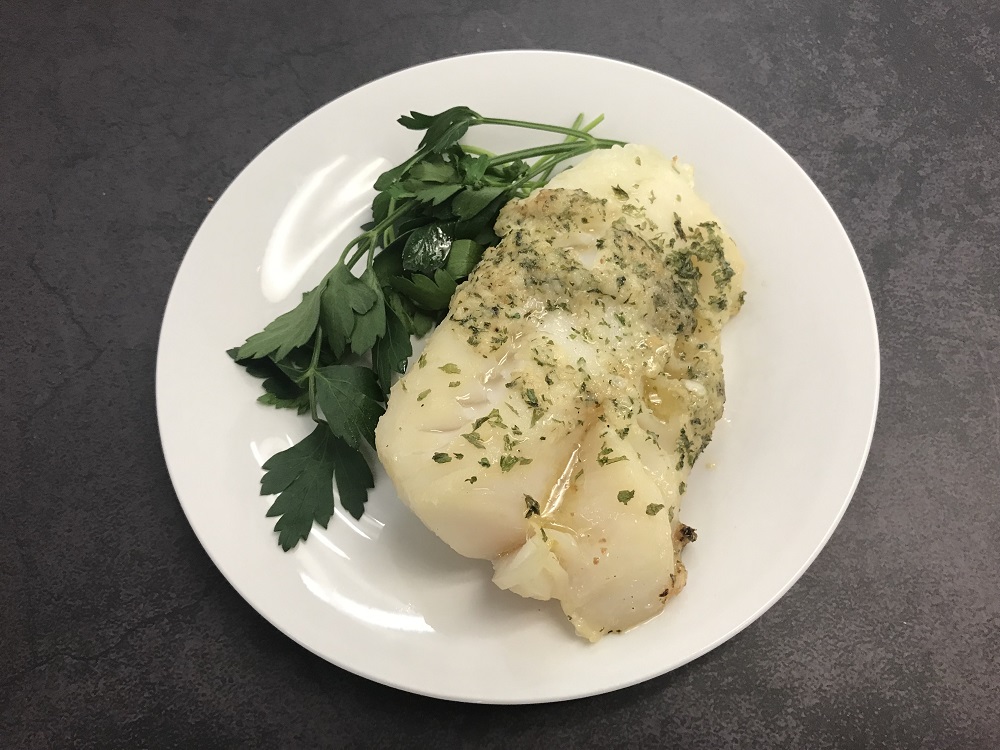 For those looking to cook at home, we have a great selection of take and bake seafood that are freshly prepared in our kitchen and packed for you to bake at home. This month we are featuring our Garlic and Herb Cod for $14.99 lb., as well as Spinach and Crab Rolled Sole for $12.99 lb. to take and bake at home.
We look forward to this Lenten Season and providing you with the freshest fish available!