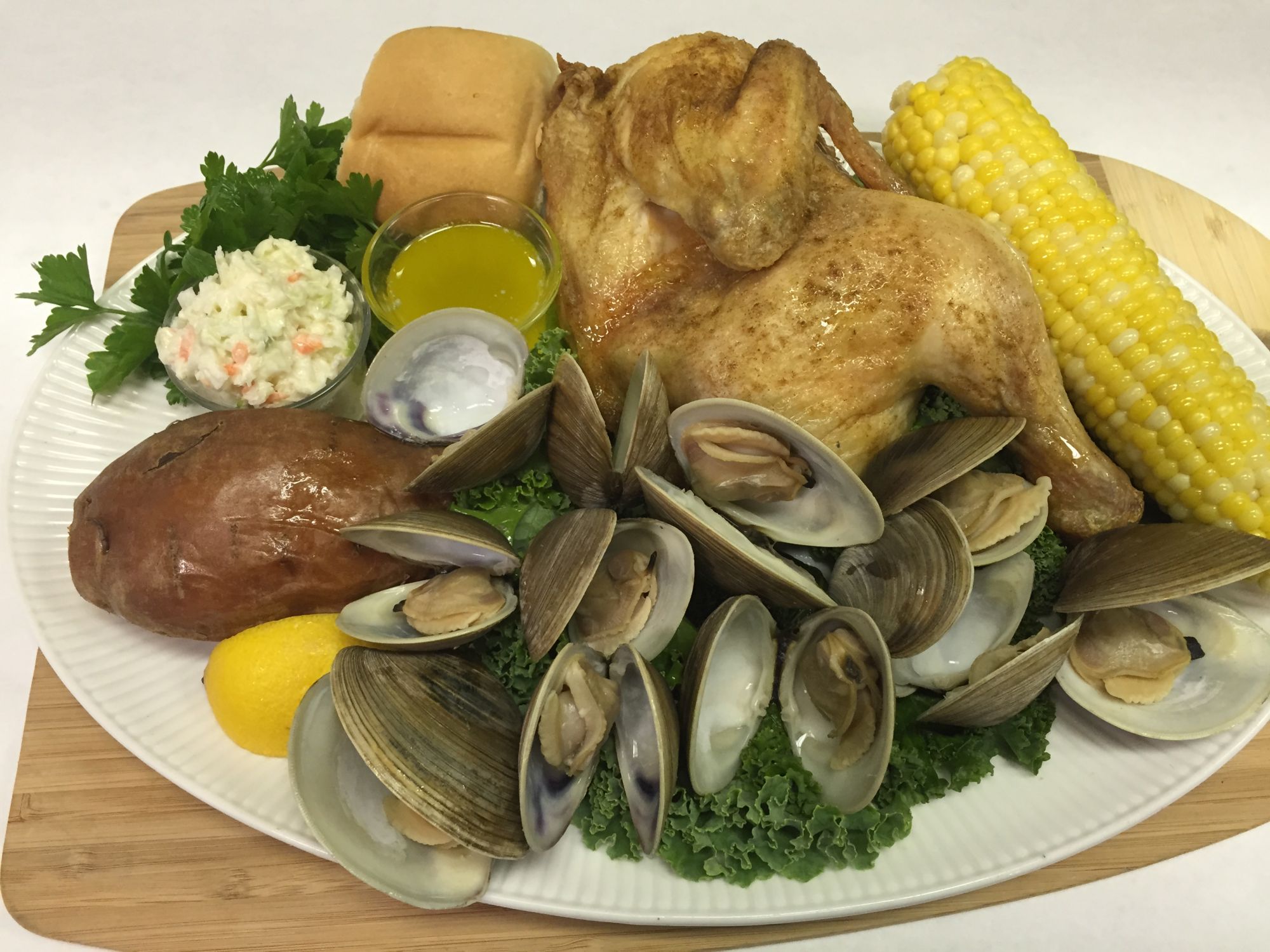 Is anyone else looking forward to clambake season as much as we are? Not sure if it's possible. You may ask, what's all the hype? Sunny days, perfect fall weather and crisp, cool air makes this season prime time for entertaining. Family/ friend get together's, reunions, or tailgating parties, it doesn't matter, bring on the steamers, bring on the clams and say hello to our favorite time of the year, Clambake season! Whether you create your own feast with a clambake at home or sample some of the season specials at your local restaurant, you are sure to savor this tasty fall treat! All you need are the right ingredients and quality time with friends… that have big appetites!
There is no comparison when it comes to perfectly steamed clams, plump and fresh chicken, local sweet corn and Louisiana sweet potatoes. Euclid Fish is home to the Original Chef Comella's Clambake, and we can assure you, there is nothing better! Not only do we have our original clambake, but also specialty bakes with king crab, lobster tails, and snow crab, steak bakes with sirloin and strip steaks, and combination bakes. You can also add on desserts, appetizers and clambake extras. Trust us, there is no going hungry with a Euclid Fish Clambake.
Check out the link below for our full clambake menu with pricing.
Order your Clambake Here
You can also order your clambakes by calling our customer service representatives at (440) 951-6448.
Don't let the fear of cooking a clambake stop you from this fall favorite It's easy! When picking up your clambake, our experts will explain everything, and every bake comes with thorough instructions too, as well as a video availalble online!
Special Instructions:
Happy Clamming!