When the air starts to cool and the leaves start to change, we got one thing on our mind…. CLAMBAKE SEASON! This season is prime time for entertaining, whether you attend or host a family/ friends get together, reunion, or tailgating party, it doesn't matter, bring on the steamers, bring on the clams and say hello to our favorite time of the year! However this clambake season, we are bringing more to the table than just clams and boils… we're talkin' OYSTERS… and lots' of them.
For all of you oyster lovers out there, how about adding a coastal oyster roast to your calendar this fall/ early winter? We have everything that you need to get the party planning underway- of course the oysters, cooking instructions and recipes to help you perfect your first oyster roast.
First things first- The Oysters:
We have a huge selection of oysters from coast to coast available daily, however this month we are featuring two oysters that we think would be an excellent option for your party.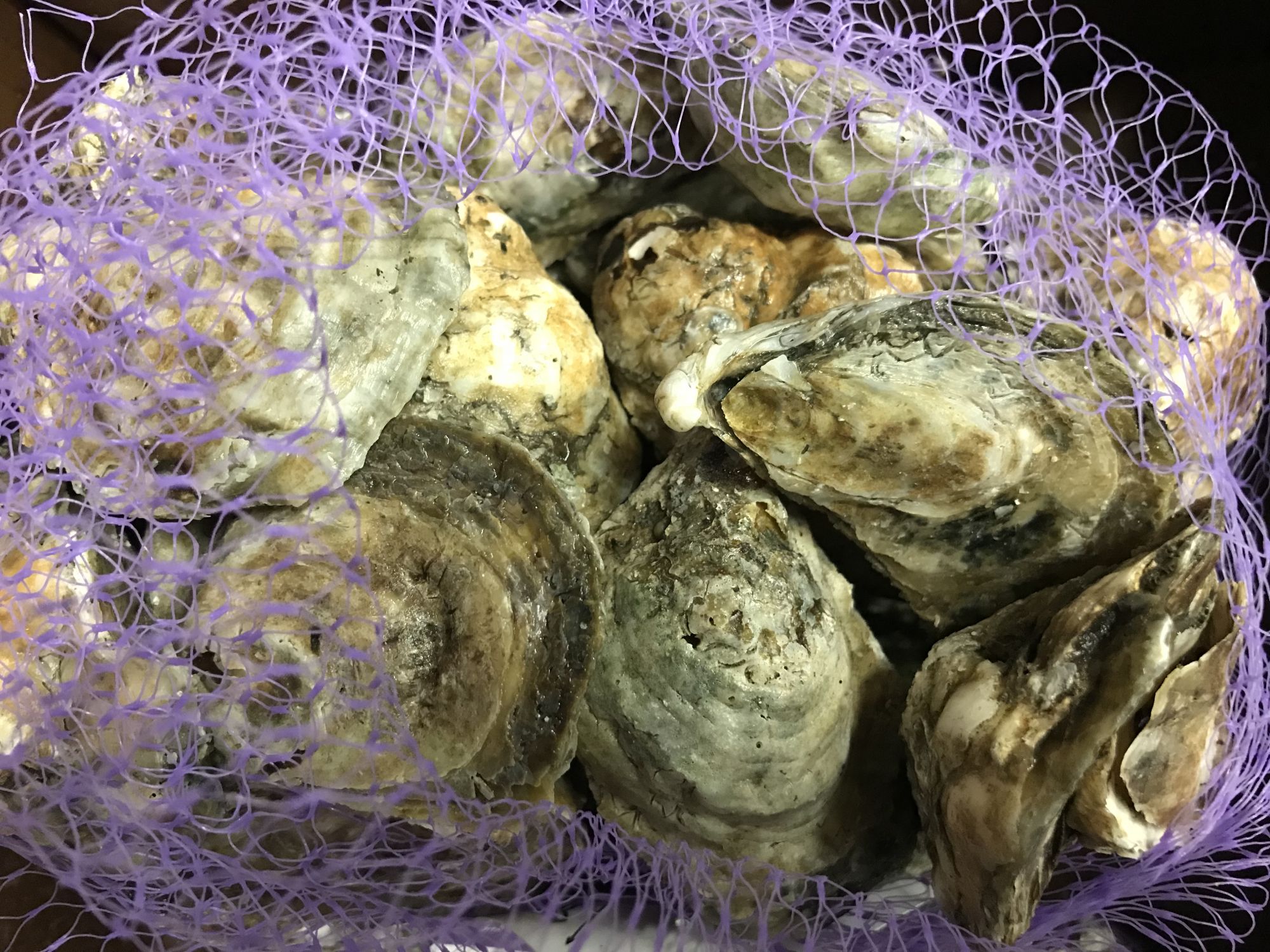 1: Arrowhead Petites
Cultured within earshot of the Atlantic Ocean surf, Arrowheads go through delicate repeated tumbling which results in a plump petite SALT BOMB. They are a perfect buttery East Coast Oyster that is small in stature but mighty in flavor.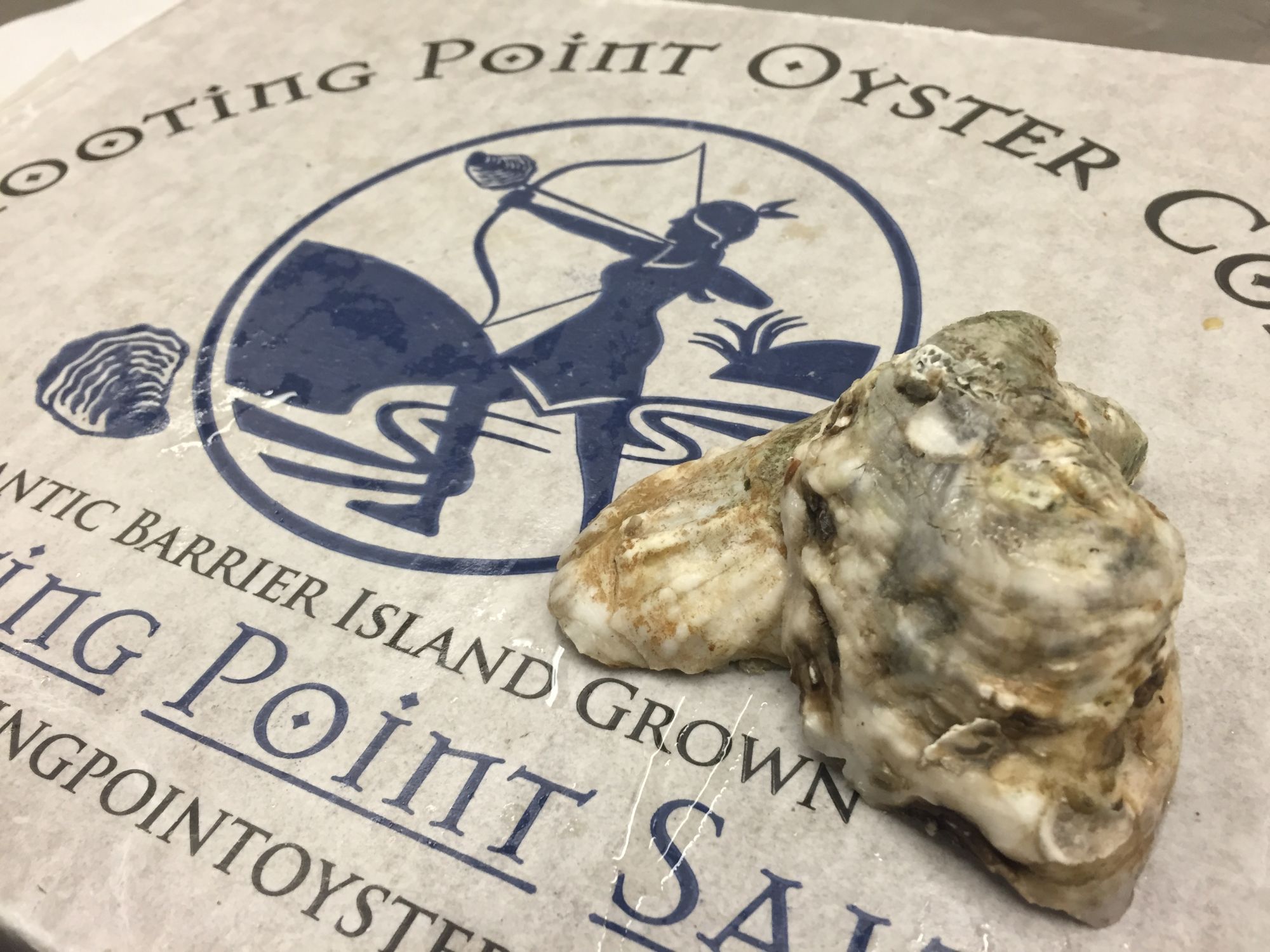 2: Shooting Point's
Grown at the North end of the famous Hog Island overlooking the Little Machipongo Inlet, these oysters define unspoiled seaside- The Atlantic tide rushing across white sand and brushed by the peat of the pristine marshes of the Atlantic Coast Reserve result in the purest form of salt oyster. Shells with honey hues, slightly sweet plump meats, and an incredible pure brine finish can only be equated to kissing the sea herself.
(Figure a 100 ct. box for every 5 people- We can help you estimate your total oyster usage!)
After you figure out your oysters, you will need a couple of items for your oyster roast.
For cooking, you will need:
- A large piece of sheet metal (3-4 feet square, approx. ¼ inch thick)
- 4 masonry blocks or a burner
- Wood/ fire starter or propane tank
- Burlap sack or beach towel
- Oyster knives and heavy gloves
- Trash bag/can
- Shovel/ large metal dust pan
- Paper lined table
Instructions:
- Build a fire appropriate to the size of your sheet metal and position the 4 concrete blocks around the fire to fit the sheet metal above the fire. (Or set up the pot stand under the sheet metal with the propane tank attached.)
- Once the fire gets going, or the propane tank is fired up, you can test the sheet metal by adding a couple drops of water to the surface. Once the water sizzles, you are ready to add the oysters!
- Add a single layer of oysters to the hot sheet metal surface.
- Once the oysters are laid out, add a soaked burlap sack or beach towel over the oysters. This helps create the perfect amount of steam for cooking! Let the oysters cook covered for approximately 10 minutes. If you prefer your oysters on the raw side, cooking times can be lowered.
- Once the oysters are cooked (the shells should open approx. ½ inch) move the oysters from the sheet metal with either a dust pan or shovel to your paper lined table.
- Should you want more oysters, repeat the process as needed! (You may need to add more wood!)
- Once the oysters are laid out on the table, use the oyster knife to pry open the shells! Discard the empty half and run the knife under the meat of the oyster to loosen and release!
- Once released, pick your topping of choice and enjoy!
There are many options for dipping sauces or additional flavor to add to the oysters once they are cooked. We suggest:
- Fresh Lemons
- Chef Comella's Homemade Cocktail Sauce
- Mignonette
- Fresh Horseradish
- Hot Sauce
- Homemade Aioli (see our recipe below!)
Homemade Lemon Dill Aioli:
- 1 cup mayo
- 2 tsp lemon zest
- Juice of 1 lemon
- 1 tsp Dijon mustard
- 2 cloves of garlic crushed to a paste
- 2 tsp fresh dill
- Salt and pepper to taste
- Combine all ingredients and add to cooked oysters!
On special this month, we are running a 100 ct. box of oysters for $60.00.
For additional questions, please give us a call at 440-951-6448!