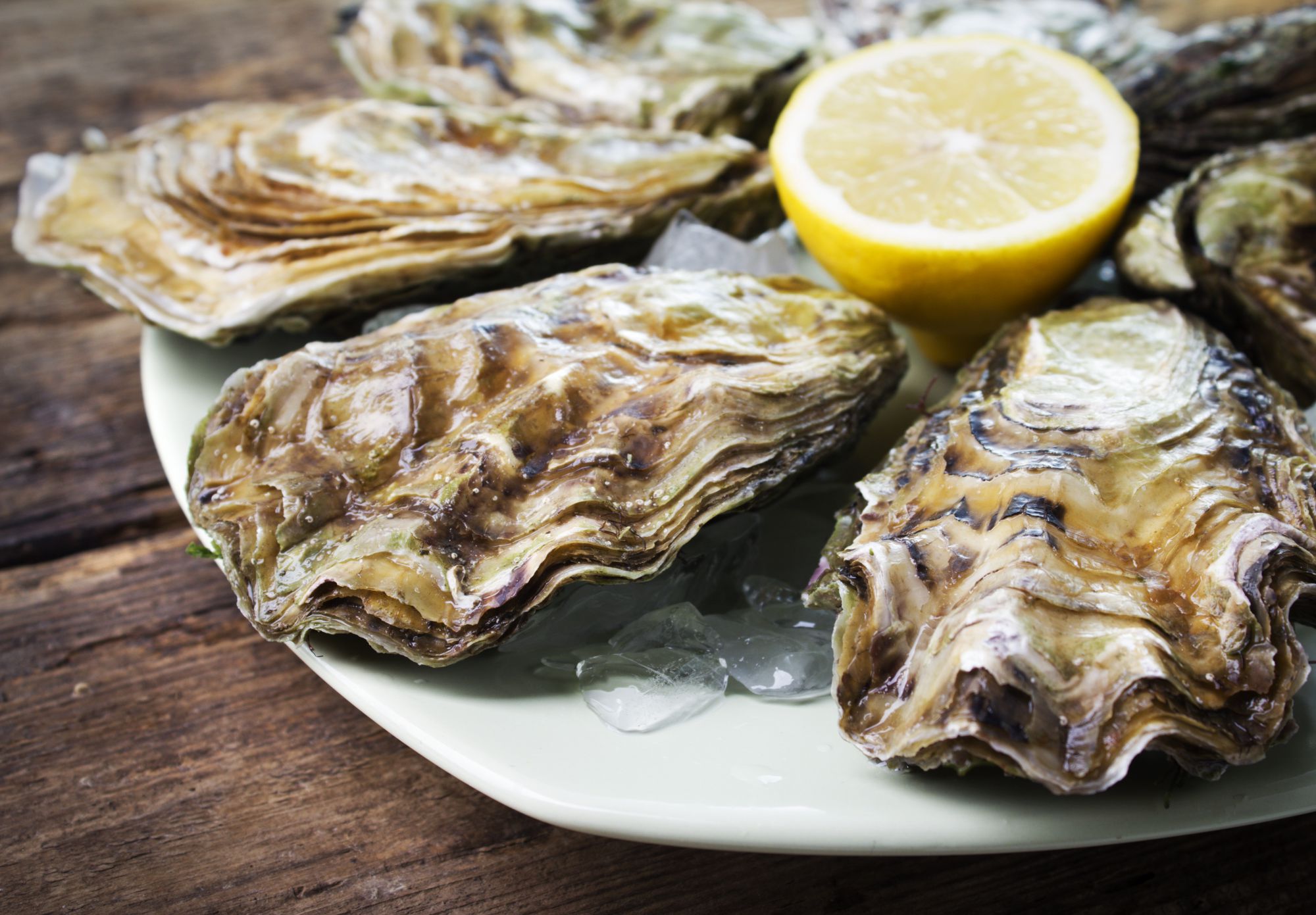 Oysters, Oysters, and MORE Oysters! We just can't seem to get enough of them, and neither can our customers. While certainly their fun and trendy names have helped their growth in the market, there are several reasons why these bivalves are rapidly growing in popularity. Maybe because of their delicious flavors or versatility in the kitchen, or maybe it is for the fact that they not only make an excellent dish in an upscale restaurant, but also pair perfectly with beer and wine in any bar or home. Not to mention the healthy benefits that oysters provide. No matter the reason, Oysters are back and back in a BIG way!
Not only does the demand of oysters continue to grow, but so does the variety of oysters available. In keeping up with this popular demand, there are times where we have over 25 varieties in house, all with an excellent sea to table story. Hailing from the Puget Sounds of Washington, we have a wide selection of bold gourmet oysters from the West Coast, each with their own unique finish. Sweet and salty from the east, our variety of oysters come in from PEI Canada all the way down to Virginia.
EFC suggests eating oysters raw on the half shell to really discover its true flavors. We sell all hardware necessary to open them at our store as well. Raw oysters can be accentuated with a mignonette sauce, Tabasco sauce, fresh lemons or our homemade cocktail sauce. A mignonette sauce is typically vinegar based with touches of shallot and light hints of sugar, while cocktail sauce adds tang with ketchup and zing of horseradish.
If eating raw oysters does not sound appealing, there are multiple cooking techniques. We have been seeing a growing popularity in grilled, barbequed and baked oyster Rockefeller! For more cooking information and recipes, please feel free to call us or stop in the retail market! We will be adding an Oyster Recipe blog within the week as well!
For those of you that are still a little hesitant, check out this article, Oyster Mythbusting, for more proof that that is something you just have to try!
OYSTER HAPPY HOUR:
Because of the growing interest in oysters, we thought we would use the whole month of February to focus on our Oyster varieties! We will be running specials all month on a variety of oysters in the shell, along with specials on all of the oyster accompaniments! Every Saturday in February from 11-2, we will be showing you all that you need to know about our favorite little gems from the sea including how to shuck them, how to prepare them, and what to pair them with. You will have to option to choose from a variety of east coast oysters, all shucked to order and all with a very different flavor profile. Not so sure you can shoot 'em back raw? Not a problem, we will show you some of our favorite recipes as well.
For those of you on social media, be sure to share your photos at home or in the store at #EFCshellfie
Check back within the week for our next oyster blog: Everything you need to know about Oysters!
Happy Slurping!
Euclid Fish Company