Featured Vendor of the Month- October
Fermin and Olympia Provisions
FERMIN: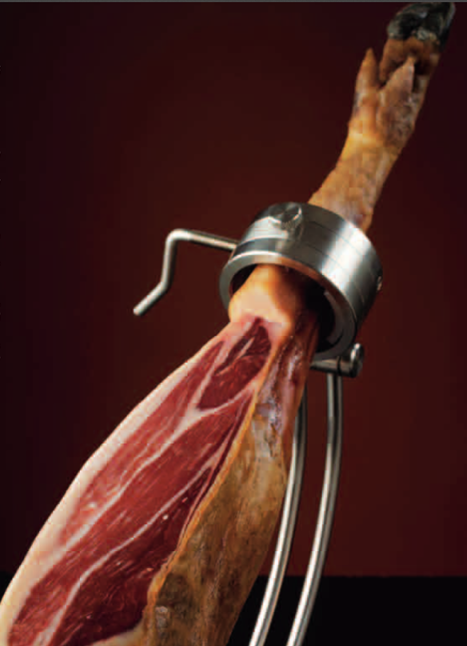 " It is since 1956 that Fermin has been producing the best that La Alberca, summit of Iberico, has to offer in traditional sausage and pork products. Hence, at an altitude of 1150 meters above sea level, nestled in the heart of the Las Batueca-Sierra de Francia area, their products are produced and matured right in the Sierra itself, which is precisely what imports the quality and unique character to them. Simply unrepeatable…
The Iberico pig, the popular black hoof is a direct descendent of the wild boars that used to populate the entire Mediterranean basin a long time ago. In general the morphological featured of the animal approximately correspond to 150 to 180kg, with long, slender extremities, dark hair, hoofs and lower part of the legs that are practically black with an elongated and slim snout and a highly prominent jowl. Although what truly makes this animal unique in the world is the high amount of unsaturated fatty acids that the breed presents, which are particularly rich in oleic acid, properties of which can be compared with those of olive oil.
Fermin has its own farm, Los Helechales Estate, which in keeping with the tradition of this company was the first to select the pure Iberico pig in the land with such deep rooted traditions in port products such as ours. It is amidst the Holm Oaks of the meadowlands that our pigs go on their montanera (period of time where they free-range among the oaks) in search of the food that will ensure they reach the level of quality that allows Fermin products to continue giving rise to admiration and appreciation for which is their own of the Iberico product."
OLYMPIA PROVISIONS: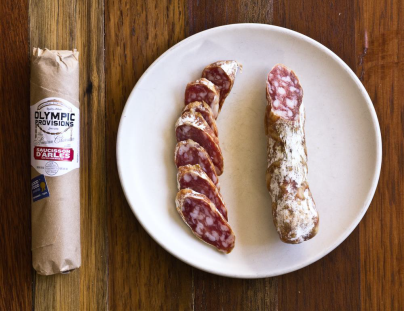 "Everything that Olympia Provisions makes is handcrafted naturally with the ultimate goal of quality. In order to achieve a finished product that tastes as good as it possibly can, they pay fastidious attention to the details. Ingredients are their inspiration. They seek out the best and freshest and butcher antibiotic-free Pacific Northwest pork to 100% lean, adding pure, soft fatback and a judicious amount of sea salt, fresh garlic and freshly ground spices. Their cured meats are held in natural casings and maintained in the organic white mold that protects them. Such a deliberate approach promises the ultimate reward: vibrant yet gentle flavor and authentic, unique character.
Charcuterie is as much an art as it is a science. They approach it with inspired precision. As a USDA inspected facility, they adhere to the strictest guidelines. All of their cured meats are encouraged to age naturally and slowly without being hurried, hot-incubated, cooked or irradiated. This uncommon technique assures a finished product that has deep, nuanced flavor and exquisite texture."