1732 Meats
Where pork fans meat!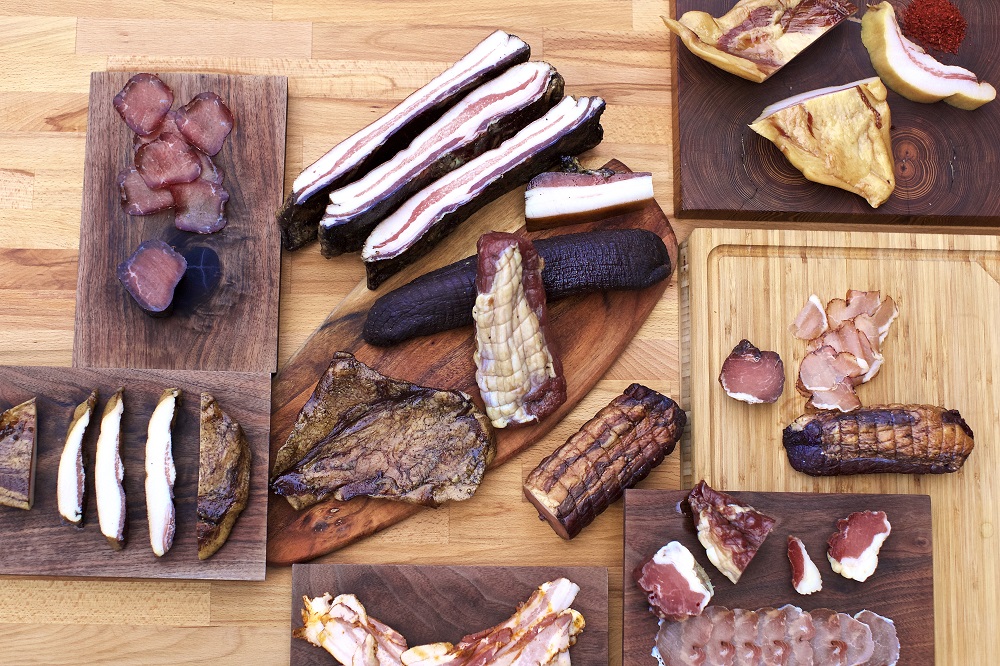 While encouraging humane and sustainable farming practices, 1732 Meats works solely with farmers that raise only heritage breeds, primarily Berkshire pork, that are certified by the Humane Farm Animal Care Association. Through 1732 Meats, Euclid Fish now offers a selection of cured and unsmoked Berkshire pork bacon in a variety of flavors as well as flavor infused Lonza's, Pancetta's and Lamb Proscuitto. For more information, call your local sales rep today!
Some of our favorite's from 1732: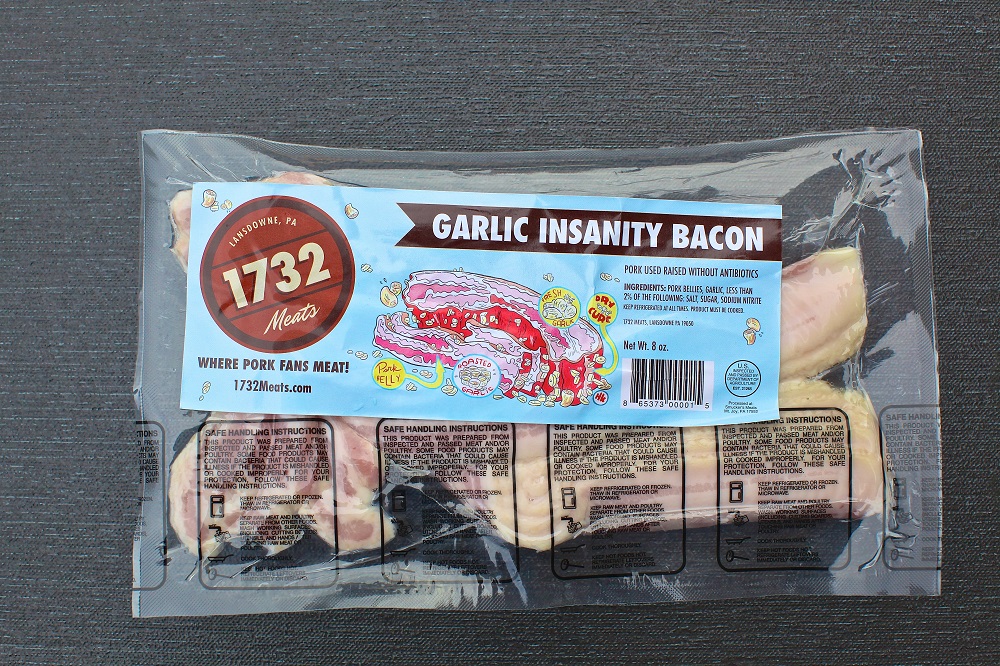 Garlic Insanity Bacon-
1732 Meats does not smoke any of their bacon; it is slow roasted instead. This allows you to taste the amazing quality of the Berkshire pigs they use without the mask of a heavy smoke. One of our favorite flavors… GARLIC! This is all the garlic, all the time. Described by its die-hard fans as garlic bread transformed into a bacon. Other flavors include Black Peppercorn, Jalapeno and Spanish Smoked Paprika.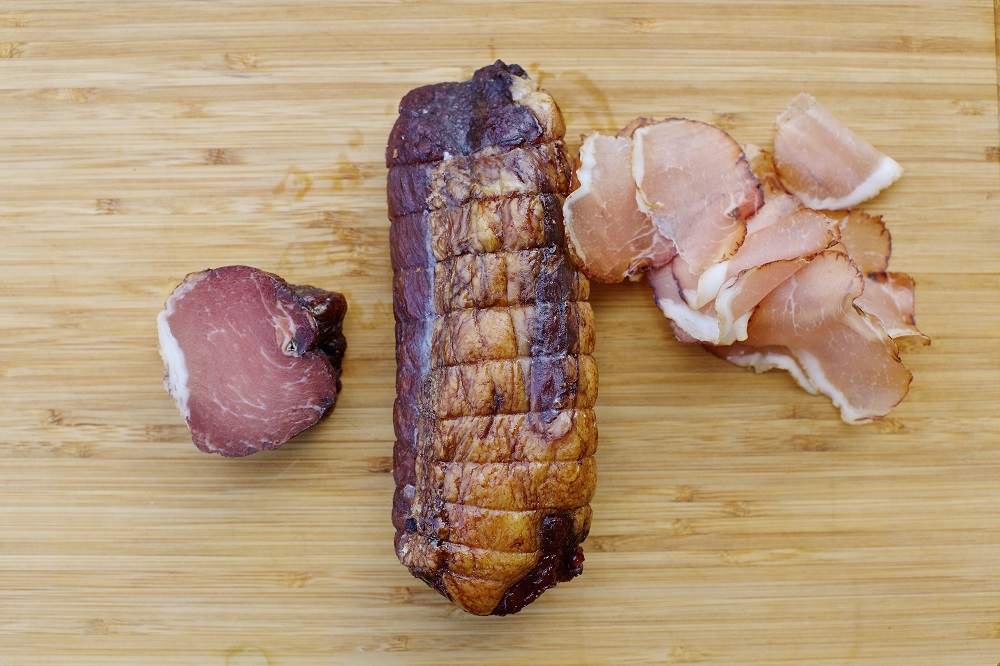 Rosemary Lonza
- This is a Berkshire pork loin dry cured with a lot of fresh rosemary. Our 1732 Rosemary Lonza is incredibly fragrant and flavorful and pairs beautifully with cheese, crackers and wine.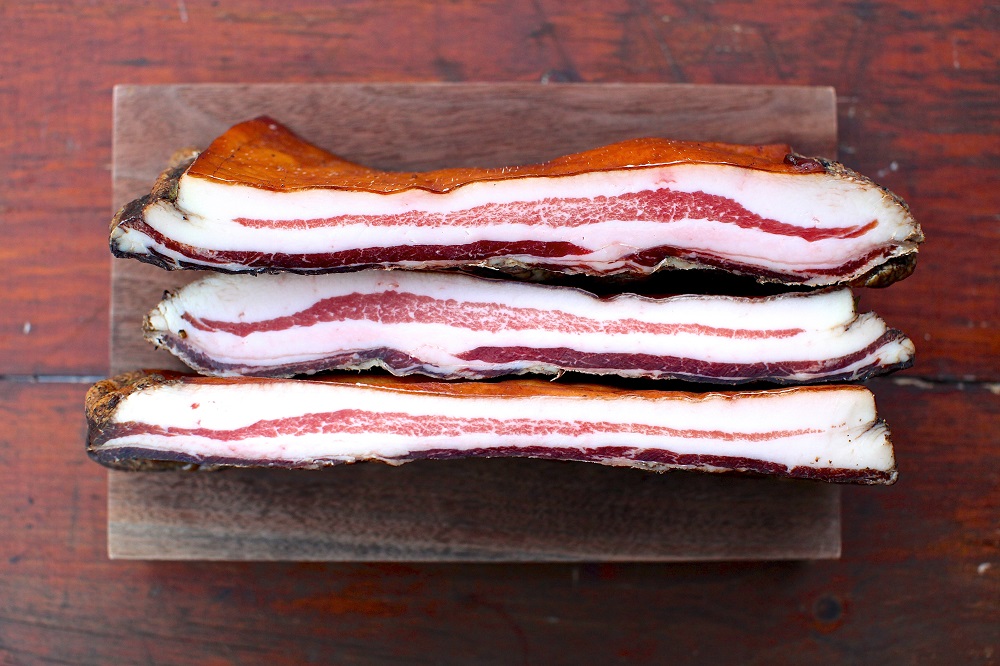 Pancetta Slab
- Berkshire hog bellies makes the fat on this pancetta sing with flavor. We usually pick a spice or two to help the pork along, but on our pancetta we toss in the kitchen sink! Flavors of fresh herbs and spices give this pancetta all the oomph it needs to bring out the best in anything you cook. This is perfect for wrapping around chicken or fish and lightly frying it, or as the base for the perfect Sunday gravy.