We often get questions in the retail market about our different variety of fish, the flavor profiles, catch methods, sustainability concerns and cooking recommendations, and we absolutely love it! We love knowing that our customers are not only genuinely interested in our fresh seafood in the counter, but also what goes on long before that fish fillet enters our retail market. For some of you, you have been enjoying and learning about seafood for quite some time, but for most that walk through our doors, we find that seafood is a completely new experience for our customers and often intimating for them as well. If that is you, we are here to help you feel as comfortable as possible when it comes to learning, purchasing, preparing and cooking seafood!
In our effort to help you better understand seafood and the industry, we are going to work on providing additional specie information, recipes and industry updates throughout each month.
This week, we are going to start with Rainbow Trout!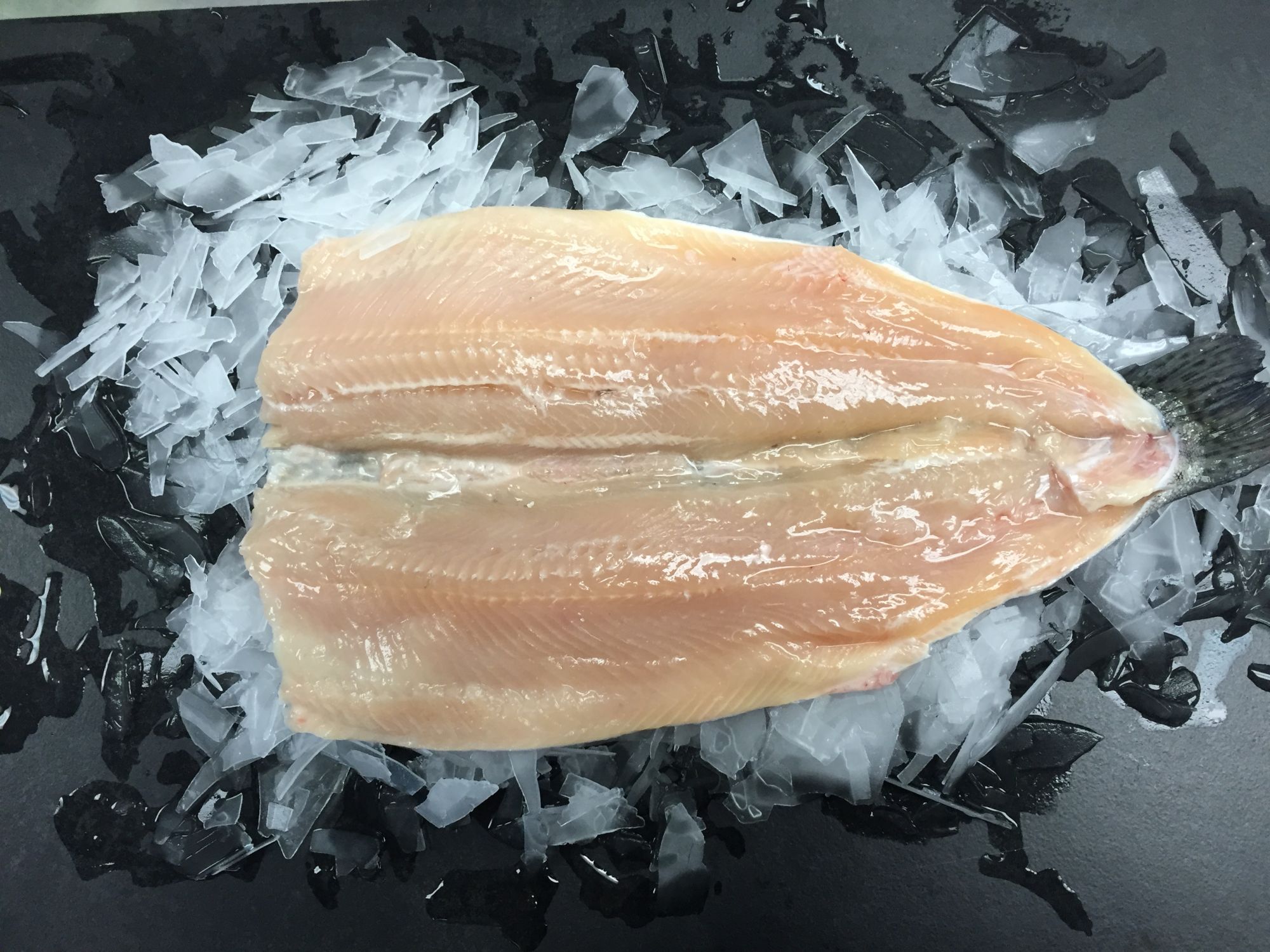 The rainbow trout is the oldest aquaculture species to date, and is an industry that has perfected all aspects from start (egg) to finish (your plate!). Our trout come in from Clear Springs in Idaho where they are raised in spring water fed concrete raceways. The trout first begin their lives at a brood station. Once fertilized, the eggs are incubated and then shipped to the farm. Once they hatch, the fish begin their growth cycle in the raceway where they are nurtured and monitored for 18 months before harvest. Here the fish are fed with the highest quality ingredients like fish oils, plant based proteins, vitamins and minerals on an automated feed system that delivers a consistent diet. With years of research and development devoted to modern technology and techniques, the trout aquaculture systems have been perfects and reach all standards to give them a Best Choice (Green) Rating with Monterey Bay's Seafood Watch Program.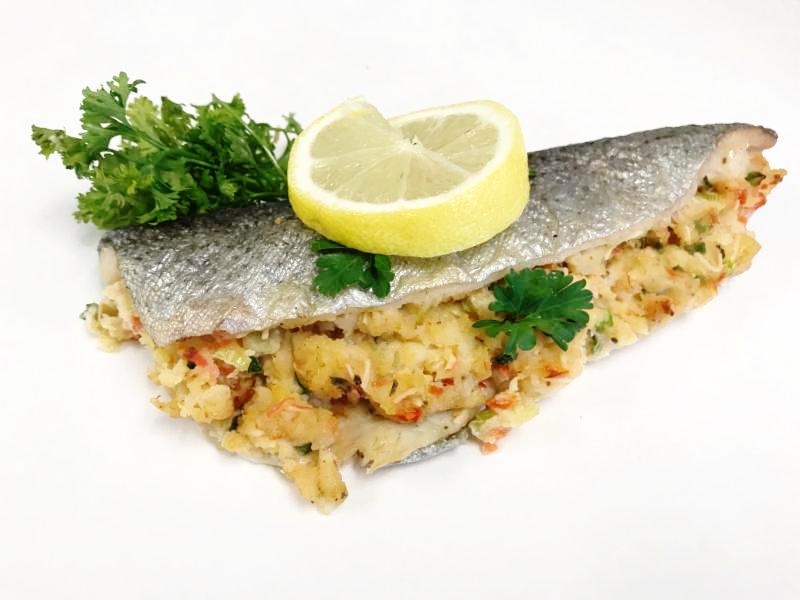 Although rainbow trout is in the salmon family, there are big differences when comes to appearance, flavor and preparation methods. The meat is mild with a delicate, nutty flavor and the texture is tender, delicate and flaky once cooked. Rainbow trout is available either butterflied, or natural filleted and are boneless for ease of preparation! Fillets are the PERFECT size for individual portions and are pretty easy to prepare as well! Rainbow trout is delicate, so we suggest to not overpower the fillets with strong flavors, but to just a little bit of butter, lemon and herbs to bring out the natural, delicate flavor. Butterflied trout is also great for stuffing, and fillets are perfect for topping salads, smoking, or adding to a soup/ chowder. Cooking suggestions include baking, broiling, grilling, poaching, steaming or smoking.
For a quick and easy trout recipe, follow below:
Easy Baked Butterfly Trout Fillets:
Ingredients:
Olive oil
2 butterflied trout fillets
1 lemon, sliced
4 fresh parsley sprigs
Salt and freshly ground black pepper
Directions:
Heat the oven to 400 degrees F.
-Cut two sheets of aluminum foil bigger than your opened butterflied fish.
Lightly oil both sides of the trout fillets and place them skin side down individually on the foil. Season both sides with salt and pepper, to taste. Divide evenly and place the parsley sprigs and lemon slices down the middle of both fillets. (You can add butter should you want some additional flavor.)
Fold up the foil by grabbing at the edges and folding together to seal the fillets within the foil.
-Place each foil packet on a baking sheet and bake for 10-12 minutes, until the flesh is fully cooked and flakes apart with a fork.
Place each packet on a plate and carefully open the foil. Slide the fillets on your plate and top each fillet with the remaining juices in the packet. You can add additional seasoning and fresh squeezed lemons if desired.
Enjoy!
For an additional delicious option, we suggest our Crab Broiled Trout recipe that you can find on our website here!