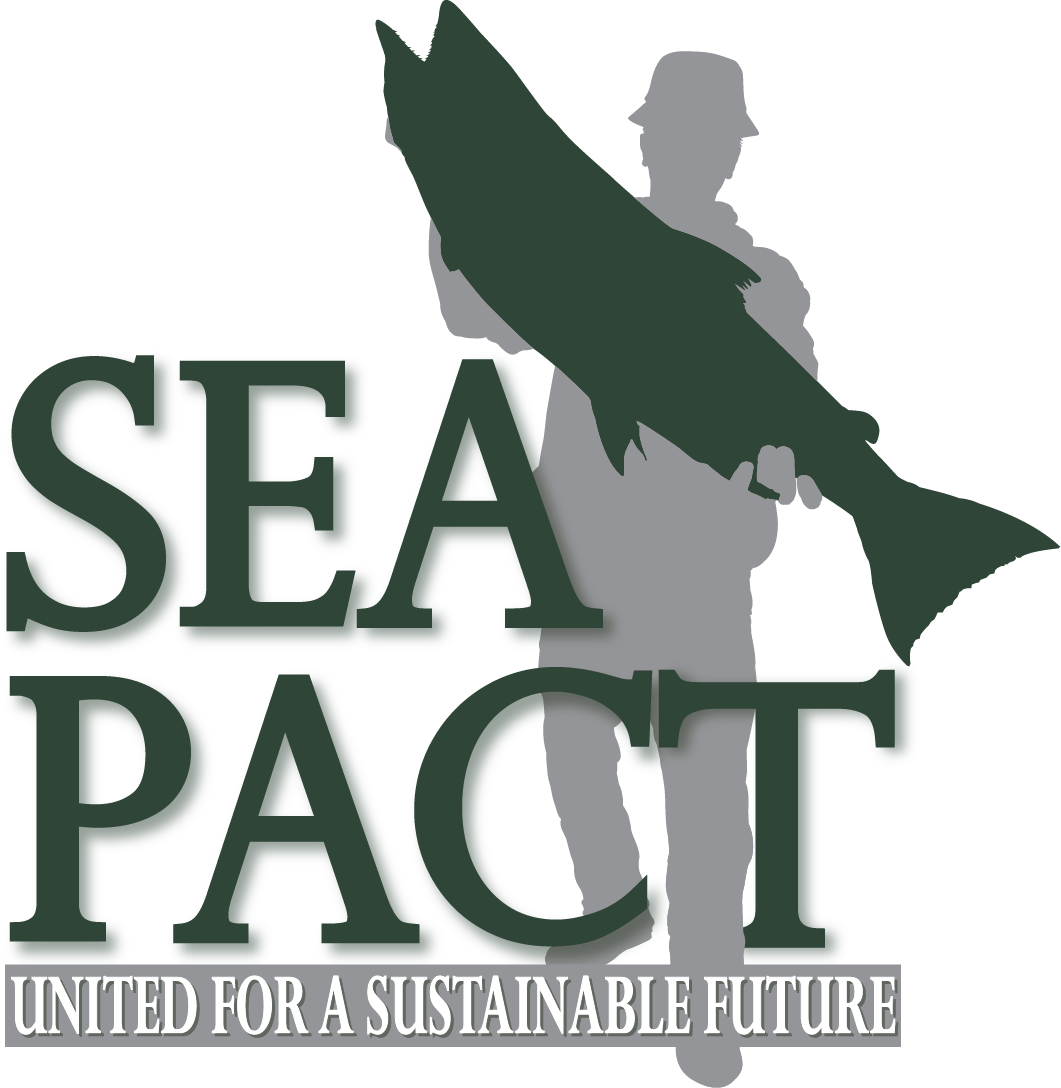 With great excitement and honor, we are so proud to announce our acceptance and commitment in joining Sea Pact. It is truly such an honor to be a part of an organization that is continuously working towards and succeeding in improving the sustainability of seafood worldwide. We are fully committed to SeaPact, as well as the seafood industry, in working towards the advancement of sustainable and responsible fisheries and aquaculture practices. We will work within the mission to provide the building blocks of a long term and productive seafood industry through social, economic and environmental contributions that will improve the fishing and farming systems globally.
Please find the SeaPact Press Release Here
-Sea Pact Adds Two New Members-
More About SeaPact:
Sea Pact is an alliance formed between leading, like-minded Seafood Distributors in North America. This unprecedented alliance is a first of its kind in the seafood industry. Sea Pact has a goal of making their seafood industry a more sustainable & eco-friendly one. Sea Pact will improve the sustainability of global seafood by using the collective power of like-minded North American seafood companies to improve the fishing and fish farming systems we procure from.
Sea Pact currently consists of ten leading seafood distributors across North America: Albion Farms & Fisheries in Vancouver, Fortune Fish & Gourmet in Chicago, Ipswich Shellfish Group in Boston, Santa Monica Seafood in Los Angeles, Seacore Seafood in Toronto, Seattle Fish Co. in Denver, J.J. McDonnell in Baltimore, Stavis Seafood in Boston, North Atlantic Inc. from Portland, Maine and Euclid Fish Company from Cleveland.
Mission Statement:
Sea Pact is a group of leading North American Seafood Companies dedicated to driving stewardship and continuous improvement of social, economic and environment responsibility throughout the global seafood supply chain.
We agree as Sea Pact to collectively:
1. Support a model of continuous improvement for fisheries and aquaculture farms.
2. Engage our peers and our supply chain in discussion and action around continuous improvement.
3. Publically state our goals for reaching more responsible seafood supply and monitor and measure our progress towards our goal.
4. Support each other's efforts to educate our individual staff, customers and supply chain about our responsible seafood initiatives.
5. Utilize our collective purchasing power in a pre-competitive nature to engage in improvement efforts.
6. Financially contribute to continuous improvement of those fisheries and fish farming systems we procure from that meet our Project Selection Criteria.
7. Consider the impact on communities when making sourcing decisions.
8. Engage in and support policy and management reform that leads to positive environmental outcomes in fisheries and aquaculture management.
Projects:
Sea Pact strives to advance environmentally sustainable fisheries and aquaculture practices and provide the building blocks for a long term and sustainable seafood industry. To accomplish this, Sea Pact has pledged to financially contribute to selected projects that are aligned with Sea Pact's mission. Sea Pact wishes to place an emphasis on projects that are engaging in efforts relating to bycatch reduction, innovations in aquaculture, or social responsibility within the seafood supply chain. Projects impacting the top seafood species consumed on a global level are preferred. Organizations that are seeking financial assistance for projects aligned with Sea Pact's mission, in the following categories, are encouraged to apply:
Gear or Farm Improvements | Species Research and Data Collection | Research to Improve Farming Practices | Fisheries Management | Regional Aquaculture Management | ​Technology | Fishery Habitat Restoration | Wild Stock Enhancement | Fisheries Conservation | Fisheries Improvement Projects | Aquaculture Improvement Projects | ​Communication/Education