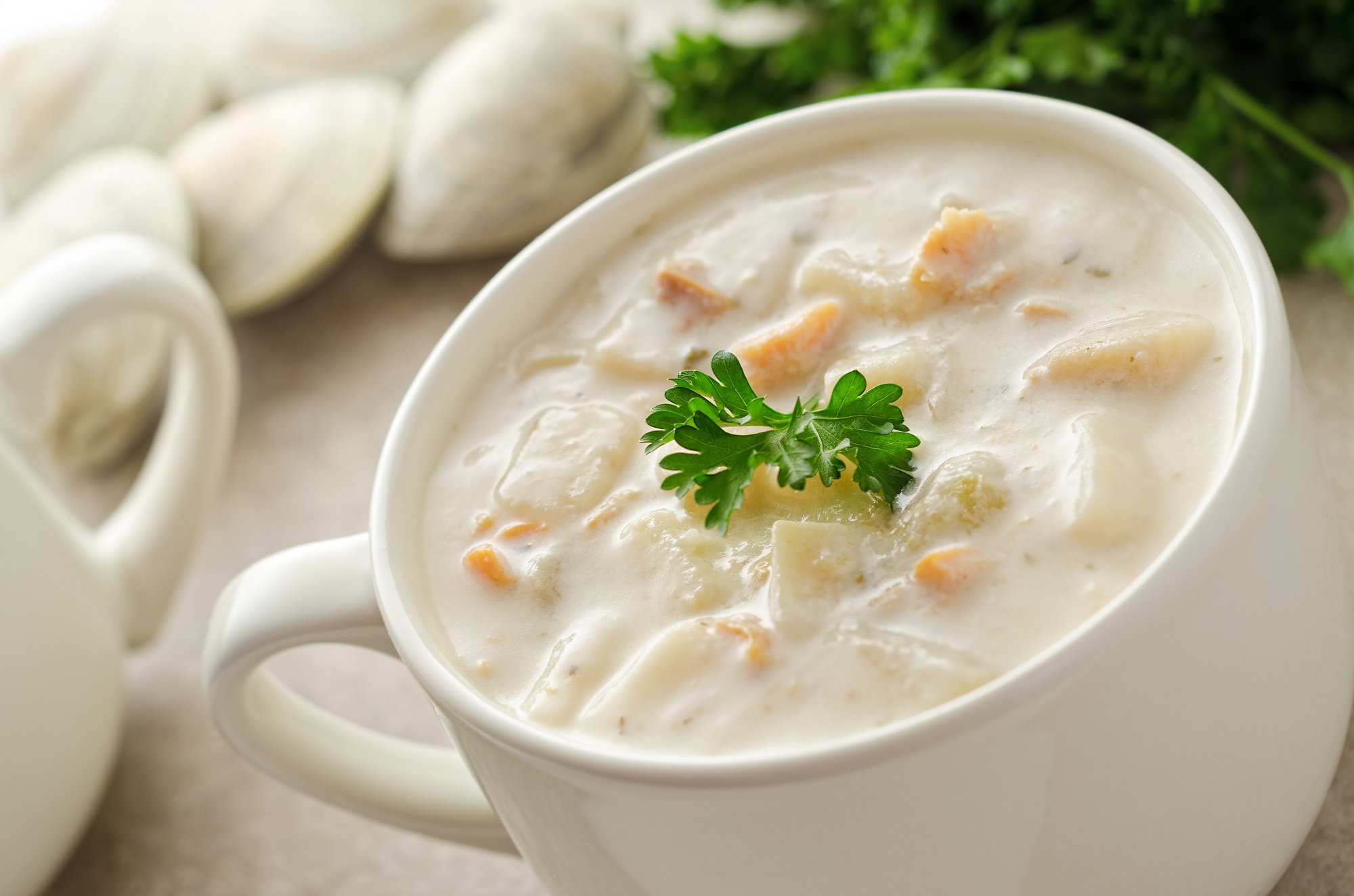 Making a batch of New England Clam Chowder always feels like such a daunting task. So many ingredients to perfect that one of a kind flavor –creamy soup with tender pieces of potato and flavorful chopped clams. Sure you can watch Ina Garten make it on the Food Network five times, but it never is just that easy. Take the stress out of it all by buying our "Boil-In-A-Bag" New England Clam Chowder. This feeds a crowd of 8-10 adults and the reheat process is simple.
Bring an 6-8 quart, or larger, stock pot to a rolling boil. Put bag in for about an hour, flipping sides halfway through the cooking time. Once all the contents have thawed and heated, empty the boiling water. Cut open bag and pour soup into pot to keep hot. Be careful as the soup will be hot!
This "Boil-In-A-Bag" style soup is also available in two other tasty flavors – Shrimp and Corn chowder and Lobster Bisque. Grab some this weekend- perfect for clambakes, tailgates or pot luck parties! Saturdays, we are open from 9:00am to 4:00pm.
The Euclid Fish Company